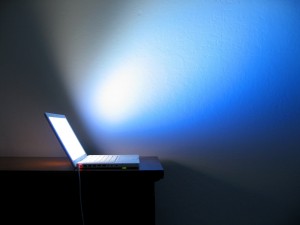 Photo from Ricky Romero (Creative Commons License)
Yes, we are happy MacBook users! Me and my wife too: "Why didn't you already buy this Mac some years ago?" She loves the dock with its program icons, the amazing fast boot time, and the intuitive handling of day-to-day tasks (e.g. including a foto into an e-mail).
The only thing which I'm not satisfied at all is the missing import function from Outlook to Mail. This is a basic feature that I would have expected to be implemented by Apple. Why do I have to buy a 3rd party tool to import properly emails and contacts?
Which are the other pieces of software that are very useful, not part of the Mac software package, and free of charge?